Why Exterior and Interior Paints?
Paints for homes are very important. Apart from the fact that they contribute to the aesthetics of your house, they also protect the building material. Have you ever wondered why people paint their gates when it begins to rust? Now you do.
Did you know that paints are perfect for ensuring non-toxicity of the air in your house? Even though paint, generally, is made of chemicals and has a concentrated smell at first, after the painting has been completed, it helps to eliminate dust and this improves the quality of indoor air.
More so, painting is an inexpensive home remodeling tool. If you're looking to increase the beauty and resell value of your house in no time, here's your solution. It also doesn't require any commitment unlike room additions, swimming pool installations, roof repairs, etc.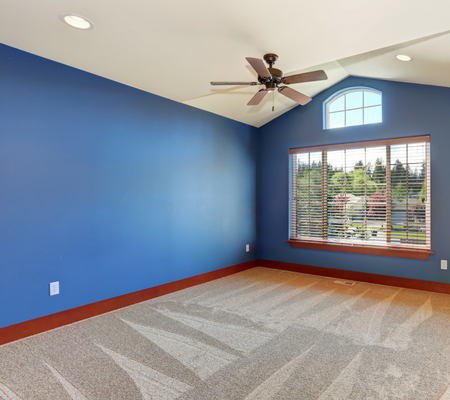 Colors for Exterior and Interior Paint
Interior and exterior paints also help homeowners set the tone of the house. You know how you choose to wear a yellow shirt when you're feeling happy and friendly, and you wear black to scare that stalker away, you don't have that luxury with paint. Instead, you can choose a color which defines your being and represents what you stand for.
We have primary colors such as red, blue, & yellow. We also have secondary colors (mixtures of primary colors e.g purple or orange), neutral colors e.g black or white, and so on. One or more of these colors can be chosen after careful consideration. Depending on the cost, estimated time of completion, and availability of space, you should repaint your home regularly.
Colors for Exterior Painting
There are indicators that help in the choice of colors. For example, it is advised that for exteriors, neutral colors work best. Colors such as gray, white, deep gray, buttery yellow are colors to go for. Vibrant and loud colors are advised against for obvious reasons. Another quick quiz, have you ever seen a red house? (McDonald's isn't a house)
For family-oriented neighborhoods, colors that speak friendliness and camaraderie (soft, neutral, and complementing colors) highlighted above are ideal. In addition, a homeowner can glam up the exterior with a focal point "vibrant/energized" colored front door.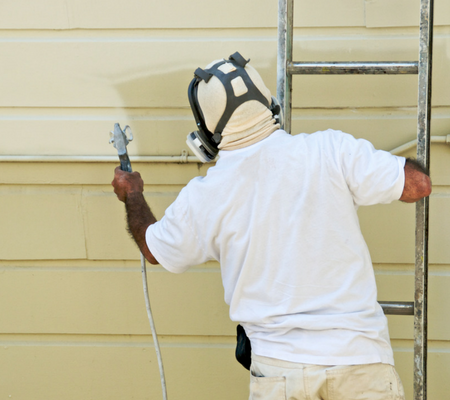 Colors for Interior Painting
For interiors, the choice of paint colors depends largely on the ambiance desired. The factors mentioned above also play a major role. A touch of imagination also helps in creating a home with perfect colors.
For instance, if you want a romantic touch, it is ideal to go for light, warm, and cool colors. For a homely, comfortable aura, sunny side or buttery yellow works perfectly. For a feel of calmness and creativity, shades of green/nature are apt. For an individual with a vibrant and energized personality, shades of red would be ideal. For a touch of elegance and serenity, natural shades are cool and would do the trick.
Conclusion
The next time you think of interior and exterior painting, rather than thinking of the cost of getting ladders, having to lay rags and papers on the walls & floor, or evacuating the room for a few days, think aesthetics, safety, and value.
Want to know more? Give us a call 310-425-6129 or send us a message!